Drawing on its original papermaking technologies, LINTEC markets a diverse range of specialty paper products, such as a vast assort-ment of color papers for envelopes and colored construction papers, special function papers including oil resistant papers used in food packaging and lint-free papers that produce almost no dust when torn, and high-grade printing papers.
Main Products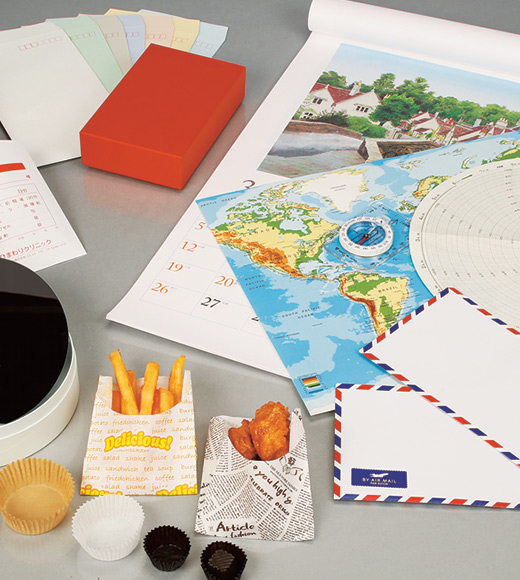 We are continuously developing and manufacturing papers tailored to specific applications. These include non-flammable papers that have a self-extinguishing function (suitable for wallpapers and other interior and construction applications), and dust-free papers for use in clean rooms.
Special function papers pickup
The papers offer a wide variety of colors, as well as a unique texture and feel. They are ideal for an extensive range of applications, including book covers and endpaper, carrier bags, and wrapping papers.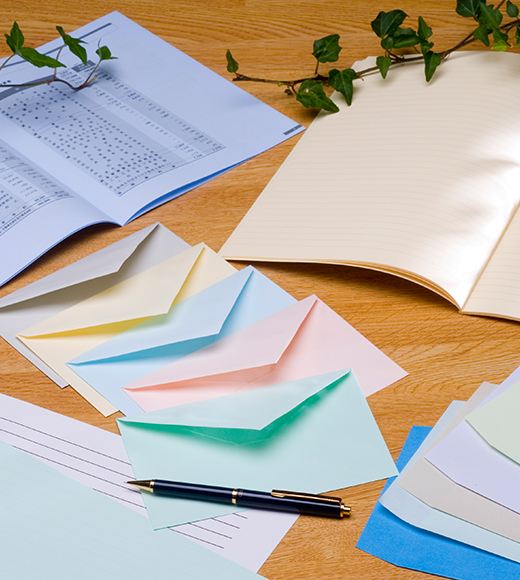 These papers with the high printability and processability needed for colored envelopes are available in a wide range of color variations and ream weights. We can also meet various special customer requirements, including protection of personal information, environmental considerations, and water repellency.
This series of printing papers combine a luxury feel with high printability. In addition to their distinctive appearance they offer certain functional qualities, making them well suited for use for envelopes, calendars and where water-resistant printing is required.
Papers specifically developed for inkjet printers. The product lineup includes papers that have high printability on both sides and others with a unique texture.