LINTEC utilizes its development technologies for special adhesives and surface coating materials, its precision coating technologies, and advanced facilities to provide adhesive and surface processing for a variety of optically functional films that are used to form LCDs and to develop and process touch screen components.
Main Products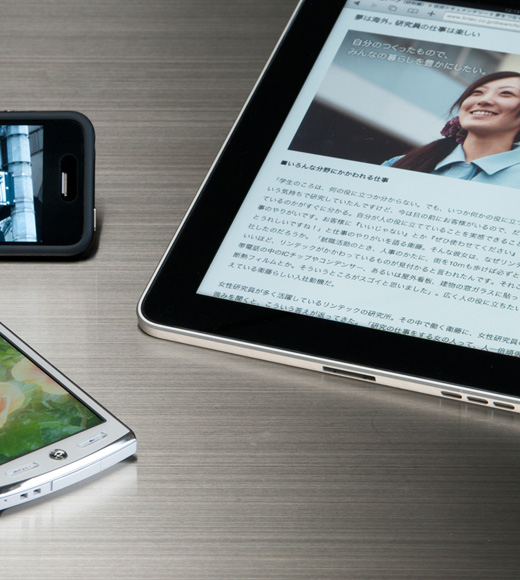 Touch screen-related products

LINTEC develops and provides the hard coat films that form the base for the functional films that make up touch screens, the double-sided adhesive sheets used to attach these films, anti-shatter films that prevent shard-dispersion when glass is broken, and other touch screen components.
LCD-related adhesive products

LINTEC's sophisticated precision coating technologies are used in the adhesive processing and anti-glare hard coat processing of polarizing, retardation films that are indispensable components for displaying images in LCDs used in electronics ranging from smartphones and tablets to large-screen televisions.