With the high printability and processability properties required for color envelopes, and a wide variety of colors and ream weights, LINTEC's kraft papers meet a range of customer needs. We also offer products tailored to particular requirements, including privacy protection, environmental considerations, and water repellency.
Product line-up
White kraft papers that offer high water repellency, but can be used for bag manufacture using regular glue. These papers are suitable for offset printing and laser printing, as well as writing by hand using pencils and oil-based ballpoint pens.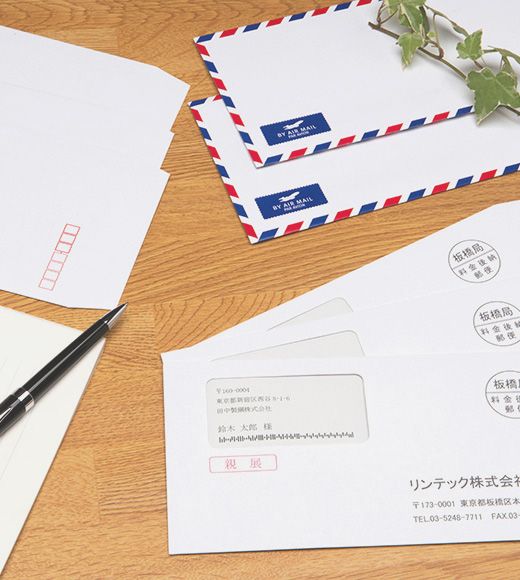 White kraft papers with an opacity of 99% or more and high water repellency, ideal for a variety of envelopes. Combining protection from unwanted viewing of the contents and water-repellency, envelopes made from these papers will securely safeguard their contents. Despite having high water repellency, these papers can still be made into bags using regular glue. Suitable for offset printing and laser printing, as well as writing by hand with pencils or oil-based ballpoint pens.
Our color kraft paper has excellent printability, processability, and strength. These qualities make it a popular choice for envelopes, wrapping papers and various types of printed materials. It is available in a range of vibrant colors.
These premium kraft papers come in soft pastel tones, adding a delicate touch to any application. Available in a wide range of pretty pastel shades.
Color kraft papers with opacity of 99% or above are ideal for envelopes that will be used to carry sensitive information. The opacity ensures the printed content inside the envelope is not visible from the outside. Because they don't require reverse surface confidentiality printing, envelopes made from these papers help reduce work processes. The papers are also highly suitable for bag production, including those involving glue application.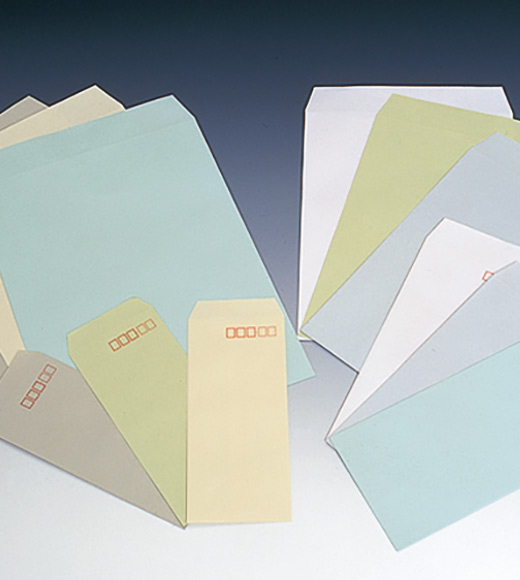 Color kraft papers with excellent printability and strength. Featuring muted, natural color tones, these papers can be used for a wide variety of products, including envelopes, wrapping papers, and carrier bags.
With a high recycled pulp content of 40% or above, these papers are an environmentally responsible choice. The environmental credentials do not compromise the performance or color quality of these papers.
Contact Us
For product inquiries, please use the entry form or contact the following address.
LINTEC Corporation

Fine & Specialty Paper Products Operations

PHONE: +81-3-3868-7720
FAX: +81-3-3868-7728
8th Fl., Bunkyo Garden Gate Tower, 1-1-1 Koishikawa, Bunkyo-ku, Tokyo 112-0002, Japan