Innovative papers incorporating shimmering strands of white to create a light snow flurry effect, that adds a delicate luminosity to the paper's smooth texture. Produced using LINTEC's special manufacturing method.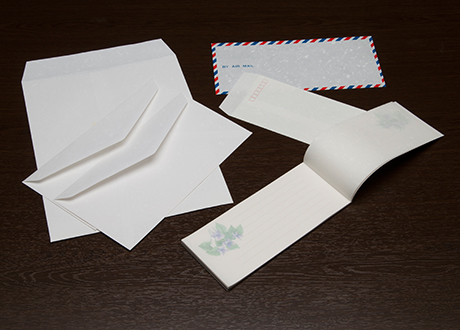 Applications:
Posters, calendars, Brochures, leaflets, letterhead, envelopes, greeting cards, book cover and endpaper, and other products.
Features
Innovative papers incorporating snow flurry-effect patterns using LINTEC's special manufacturing method. Luminous appearance and smooth texture.
List of products
Color
Substance
Size
Sheets per pack
White
70g/m2
788*1,091mm
200sheets
81.4g/m2
104.7g/m2
127.9g/m2
Color samples
Note that the color shown on your display may be different from the actual color.
Please contact us for other colors or blending options.
Contact Us
For product inquiries, please use the entry form or contact the following address.
LINTEC Corporation

Fine & Specialty Paper Products Operations

PHONE: +81-3-3868-7720
FAX: +81-3-3868-7728
8th Fl., Bunkyo Garden Gate Tower, 1-1-1 Koishikawa, Bunkyo-ku, Tokyo 112-0002, Japan