Variable information printing labelstocks
Lintec's variable information printing labelstock consists of four series offering a rich array of products for corresponding printing methods.
A label supply for variable information printing can be used from bar code and distribution labels to high image-quality printing labelstock. These products are compatible with many printing methods and adjust with a wide range of performance environments. Lintec's expertise in labelstock responds to a wide range of applications with substantial product offerings.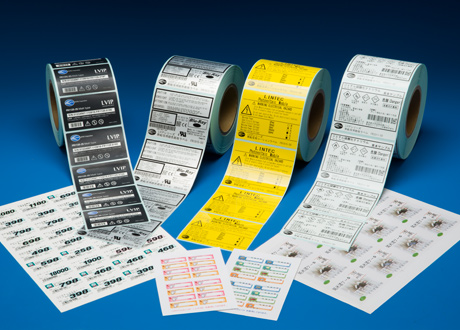 Product lineup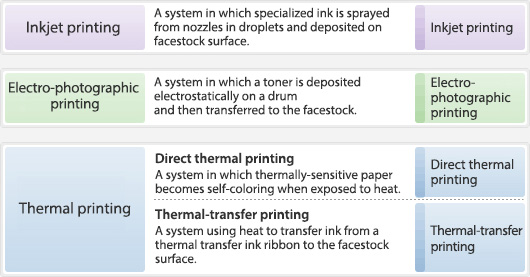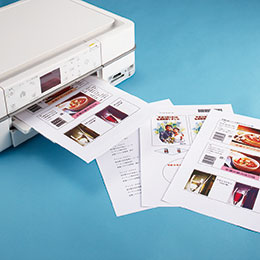 Provides high-quality, full color output, and also functions with ordinary inkjet printers for personal use. Excellent for image reproducibility and crispness.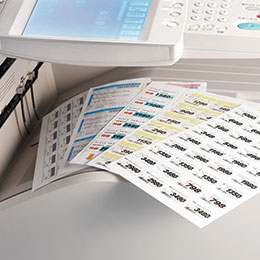 Allows high-quality, high-speed output, and functions with laser printers suited to high-volume label production. Feeding properties allow high-speed output.
Designed for thermal-transfer printers suited for identification labels demanding features such as high abrasion resistance and weatherability. Product lineup also includes specialty products for heat-resistant applications.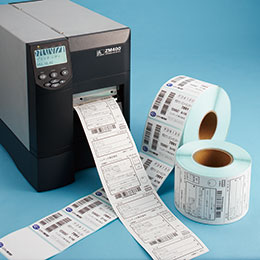 Meeting the performance required for simple, compact, lightweight designed direct thermal printers. Provides excellent printability and sensitivity characteristics.
Contact Us
For product inquiries, please use the entry form or contact the following address.
LINTEC Corporation

Printing & Variable Information Products Operations
Overseas Sales Department

PHONE: +81-3-3868-7730
FAX: +81-3-3868-7740
8th Fl., Bunkyo Garden Gate Tower, 1-1-1 Koishikawa, Bunkyo-ku, Tokyo 112-0002, Japan