Highlighted labelstock and laminate films are shown below by key features of each products. Select as needed for your application.
Product lineup
Easy to apply and outgassing resistant, this new labelstock is designed to enable perfect bubble-free label application. Once applied, the product provides an air-release mechanism for volatile gases commonly found within plastics, such as ABS and PC, thereby preventing the formation of air-bubbles beneath the label.
Attaching adhesive surfaces together strengthens their bond, creating an ideal labelstock for display cards and price tags. The adhesive itself has no tack and can be used without sticking to the products. Suitability for printing and converting is the same as that of ordinary labelstock.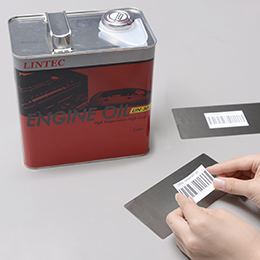 Adhere to oily surfaces such as steel sheets and other substrates that previously would need to be cleaned before application.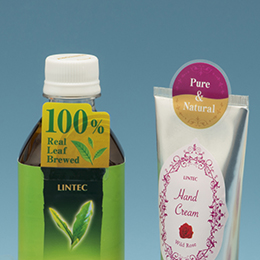 Removes itself cleanly when peeled. Two types are available for different applications-- POP labels and display labels for household goods , or decoration labels for glass surfaces such as window.
Promotes recycling and reuse cycle for a wide range of applications by asigning the same material for the facestock as the material used in electrical appliances, containers, and other molded plastic items.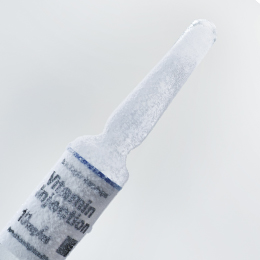 An ideal labelstock applied to medical specimens kept at extremely low temperatures. Excellent adhesion to curved surfaces, with a facestock allowing thermal transfer or laser printing.
Catalog

Labelstocks
View PDF : 3,197KB
e-book

Product information and contact detail in this brochure may be changed from publishment date. Please confirm contact detal when you make the inquiry.
Contact Us
For product inquiries, please use the entry form or contact the following address.
LINTEC Corporation

Printing & Variable Information Products Operations
Overseas Sales Department

PHONE: +81-3-3868-7730
FAX: +81-3-3868-7740
8th Fl., Bunkyo Garden Gate Tower, 1-1-1 Koishikawa, Bunkyo-ku, Tokyo 112-0002, Japan