Applying a clear film to the printed surface of labels is termed over-lamination. This process has several functions including achieving water resistance, protecting the printed surface, and it offers design-related benefits such as forming a glossy or matt finish.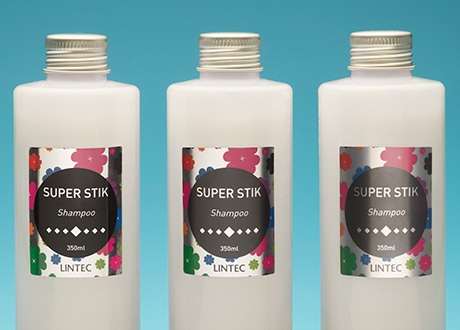 Protection of the printed surface
Over-lamination of the label has the effects of protecting the print from colour-deterioration. This maintains quality of the labels with high-quality appearance.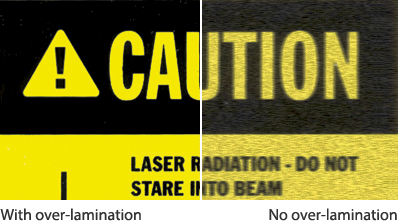 Preventing colour loss due to UV light
Lintec offers a series of products that eliminate ultraviolet light as a result of over-laminating UV-cut films. These are mostly for outdoor use, and the labels remain affixed for long periods without colour loss.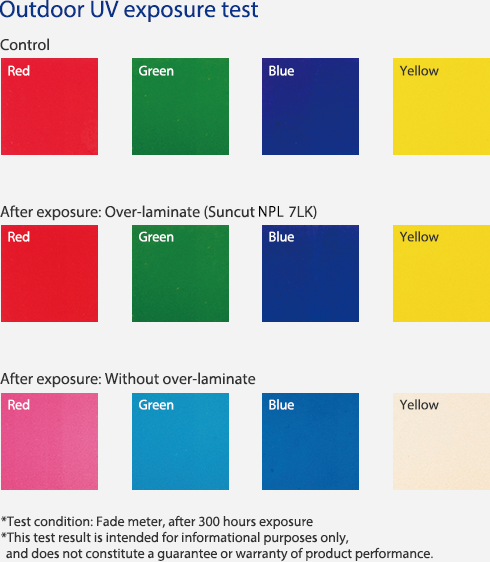 Ability to print after over-lamination
Applying top-coating on the over-laminating film makes it possible to print bar-codes clearly with high durability while maintaining visibility of the labels.
Abrasion test
| Over-laminate film | Before abrasion | After abrasion |
| --- | --- | --- |
| Printable over-laminate film | | |
| Ordinary over-laminate film | | |
This test result is intended for informational purposes only.
This test does not constitute a guarantee or warranty of product performance.
UL/CUL Standards
Lintec also offers over-laminate films certified by UL/CUL standards, the safety standards for the US and Canada.
Catalog

Labelstocks
View PDF : 3,197KB
e-book

Product information and contact detail in this brochure may be changed from publishment date. Please confirm contact detal when you make the inquiry.
Contact Us
For product inquiries, please use the entry form or contact the following address.
LINTEC Corporation

Printing & Variable Information Products Operations
Overseas Sales Department

PHONE: +81-3-3868-7730
FAX: +81-3-3868-7740
8th Fl., Bunkyo Garden Gate Tower, 1-1-1 Koishikawa, Bunkyo-ku, Tokyo 112-0002, Japan