Lintec has not only a wide range of label materials, but also digital label printing machines and labelling machines that derives the best performance of the label materials. With our thorough understanding of the properties of label materials, we can provide overall support in both software (i.e. materials) and hardware (i.e. machinery) terms.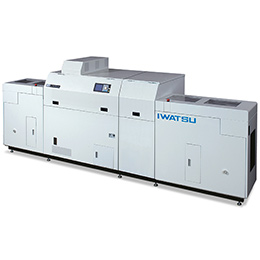 EM-250W/250A
Digital label printer by Iwatsu Electric Co. Ltd. that achieves high-speed printing at speeds up to 50m per minute and improved productivity for printing small scale including many variations. Digital printing also supports elongated printing and variable data printing.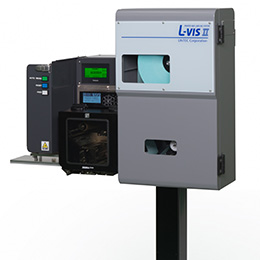 Lintec's offer high-performance labelling machines that deliver smooth label feeding and application, and other equipment aligned with customer objectives and uses. Lintec distributes Zebra Technologies (US) barcode printers within Japan and capable to introduce labelstocks suitable for this printer.
Contact Us
For product inquiries, please use the entry form or contact the following address.
LINTEC Corporation

Printing & Variable Information Products Operations
Overseas Sales Department

PHONE: +81-3-3868-7730
FAX: +81-3-3868-7740
8th Fl., Bunkyo Garden Gate Tower, 1-1-1 Koishikawa, Bunkyo-ku, Tokyo 112-0002, Japan