Product development and Manufacturing system
Solid technical capability backed with ample data
Release papers and films used for various applications. LINTEC finely adjusts its product specifications to accommodate the customers' requirements. Solid technical capabilities backed by ample data and past performance – LINTEC strives for responding to the market needs with its three divisions of sales, research and manufacturing united into one.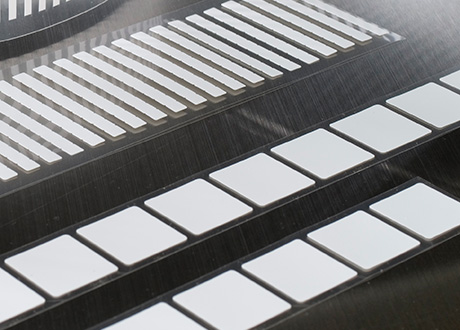 The three divisions work together in supplying high-performance high-quality products.
In converted products operations of LINTEC, the sales division (interacts with customers daily), research division (develops new technologies and products) and the manufacturing division (provides products with reliable quality) keep sharing information and opinions to reach optimum solutions for any given difficulties.
Sales(Converted products operations)
Proposal for customization for individual customers
Flexible response through collaboration with research and manufacturing divisions
LINTEC always listens to its customers and offers products that suit the customer's needs in a highly flexible manner, through close collaboration with the research and manufacturing divisions. LINTEC also provides high-quality products in response to requests from overseas customers taking advantage of its widespread domestic and overseas marketing network.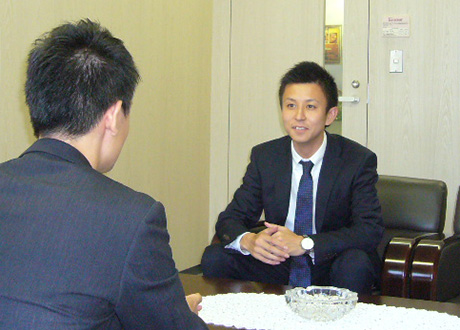 R&D(Release materials labs.)
Product design to suit the intended use
Research and development of next-generation products
The release materials laboratories are equipped with state-of-the-art facilities including pilot coaters and analytical instruments. Taking full advantage of their unique technologies supported by ample data, the laboratories carry out product designing to maximize the performance through repeated analysis and careful considerations on the customers' usage conditions.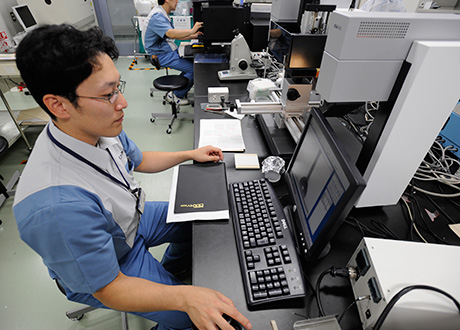 Manufacturing (Converted products manufacturing department)
Production system to cover a broad range of product designs
Stable supply of high-quality products
LINTEC establishes a production system that enables constant supply of products with stable quality in response to various requests, including clean-room and clean-coaters free from air-borne contamination. We strive for continuously providing customers with reliable high-quality products.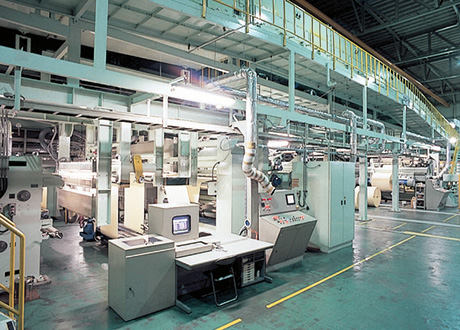 Contact Us
For product inquiries, please use the entry form or contact the following address.
LINTEC Corporation

Converted Products Operations

PHONE: +81-3-3868-7721
FAX: +81-3-3868-7728
8th Fl., Bunkyo Garden Gate Tower, 1-1-1 Koishikawa, Bunkyo-ku, Tokyo 112-0002, Japan