August 31, 2022
LINTEC Releases New Paper Labelstock to Replace Plastic for Direct Thermal Printers
Adding to Line of Environmentally Friendly, Plastic-Alternative Products
Facestock paper provides superior water resistance and strength to meet the demand for reducing plastic in food labeling and other applications
LINTEC has developed a new environmentally friendly, plastic-alternative labelstock product that can be used with direct thermal printers. Sales of the new labelstock will commence on September 1.
Labelstock for food labeling made of paper with excellent water resistance
LINTEC has developed a wide variety of labelstock products made of water-resistant paper instead of film. The company is currently developing a line of plastic-alternative labelstock products with even better environmental performance.
The new plastic-alternative labelstock product, optimized for printing variable information on food labels, can be used with direct thermal printers, which generate colors using the heat of the printer. Food labeling typically contains a wide range of variable printed information, including dates, prices, and barcodes, so the label must be water-resistant in refrigerated and frozen environments. Plastic materials have been widely used as the facestock for food labels to date, but with the recent increase in demand for reducing plastic materials, LINTEC has developed this new labelstock product using a paper facestock with superior water resistance and strength, aiming to replace plastic-based labels to paper-based.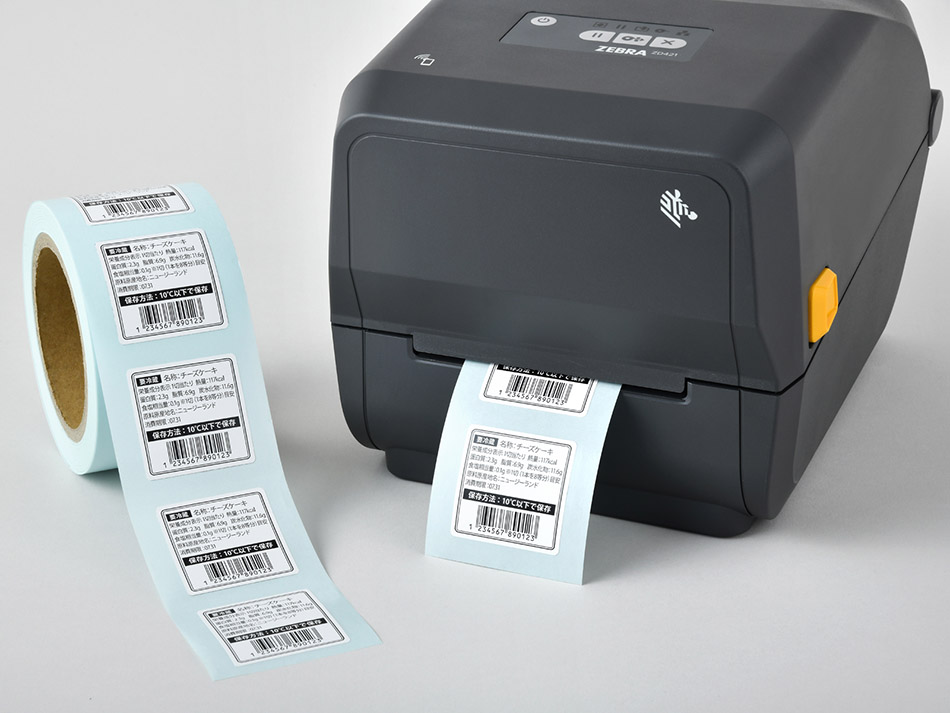 Resistant to peeling even under condensation and to turning black under microwave heating
The new product, which uses water-resistant paper applying LINTEC's specialty paper manufacturing technology, achieves excellent printability through surface treatment. The product also employs an emulsion-type adhesive free of organic solvents, making it even more environmentally friendly.
In addition to the product's superior adhesiveness, which resists peeling even under low temperatures and condensation, it is also microwavable and does not turn black when heated. All these properties make it an outstanding choice for food labels. In addition to food labeling, LINTEC will focus on offering the product and expanding sales for a wide range of applications, such as labels for distribution management.
The contents of the News Release are as of the announcement date. Please note that they may differ from the latest information.