April 14, 2022
High smoothness realized without applying polyethylene lamination, helping to reduce plastic consumption
Development of new, glassine-based release paper
Releasing environmentally friendly label stocks that use the release paper, one clear type and one metalized type
LINTEC has developed glassine-based release paper featuring high smoothness, achieved without polyethylene lamination but rather by applying its unique coating to reduce plastic consumption. Featuring a similar level of smoothness to conventional polyethylene-laminated release paper, this product helps ensure transparency and impressive label design quality. On May 9, LINTEC will release two label stocks that use this newly developed release paper.
Development of release paper that helps reduce plastic consumption
Release paper is attached on the back side of a label as the supporting layer. A release agent called silicone is applied on the base paper, enabling it to be removed smoothly from the sticky surface. Release paper is required to have sufficient thickness and strength to withstand printing and punching, performance appropriate for application by hand or machine, and other properties, not to mention peel force appropriate to the type of adhesive or purpose of use.
With release paper made by applying a release agent directly to glassine paper, the unevenness of the paper surface is transcribed to the adhesive surface. This means that transparency or design quality may be lost in the case of a label which uses a film as the face stock. The method commonly used to prevent this problem is to make the paper surface highly smooth by applying polyethylene lamination. However, in response to growing demand for the non-use of plastics, LINTEC has developed release paper with a surface made highly smooth without using polyethylene.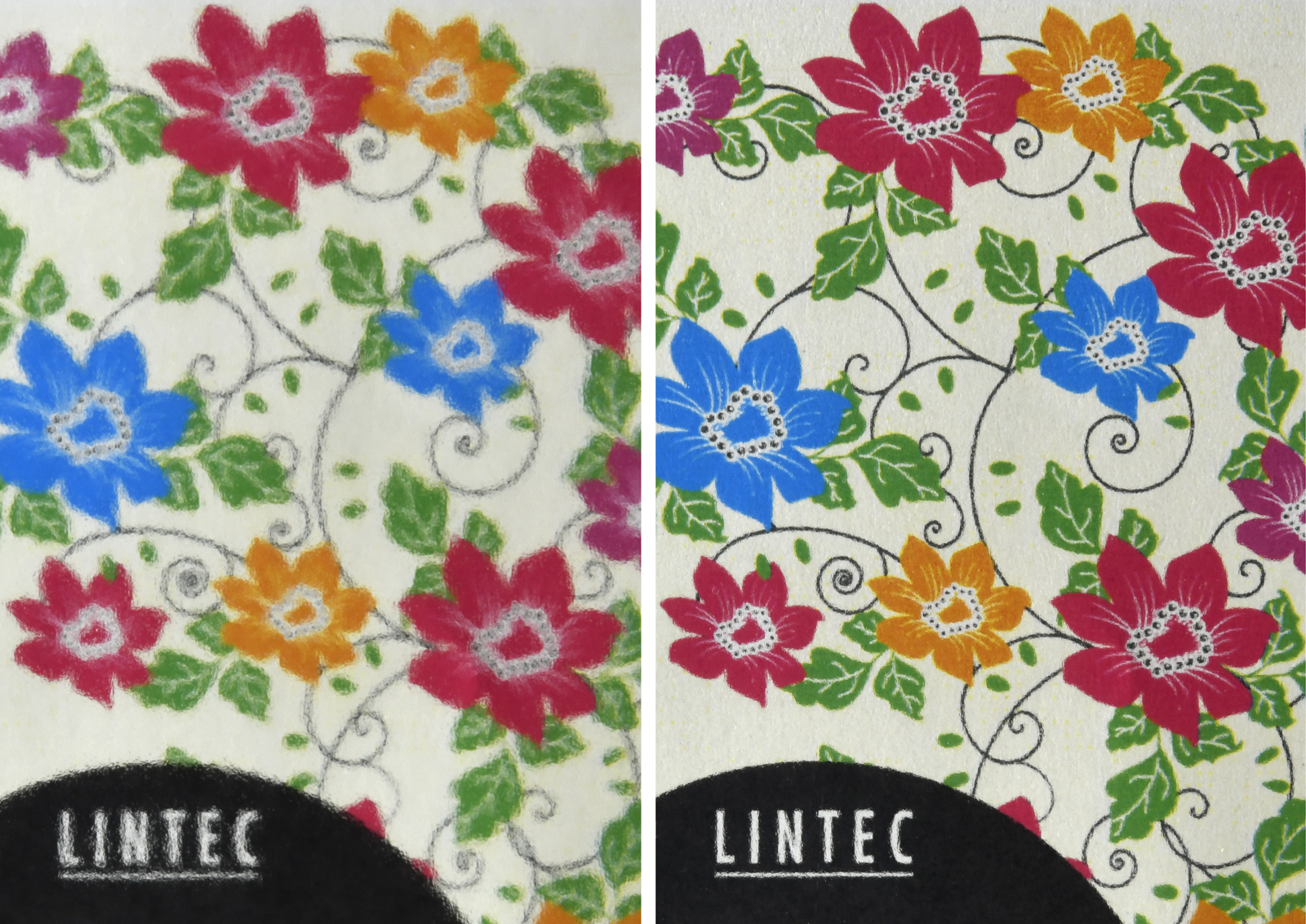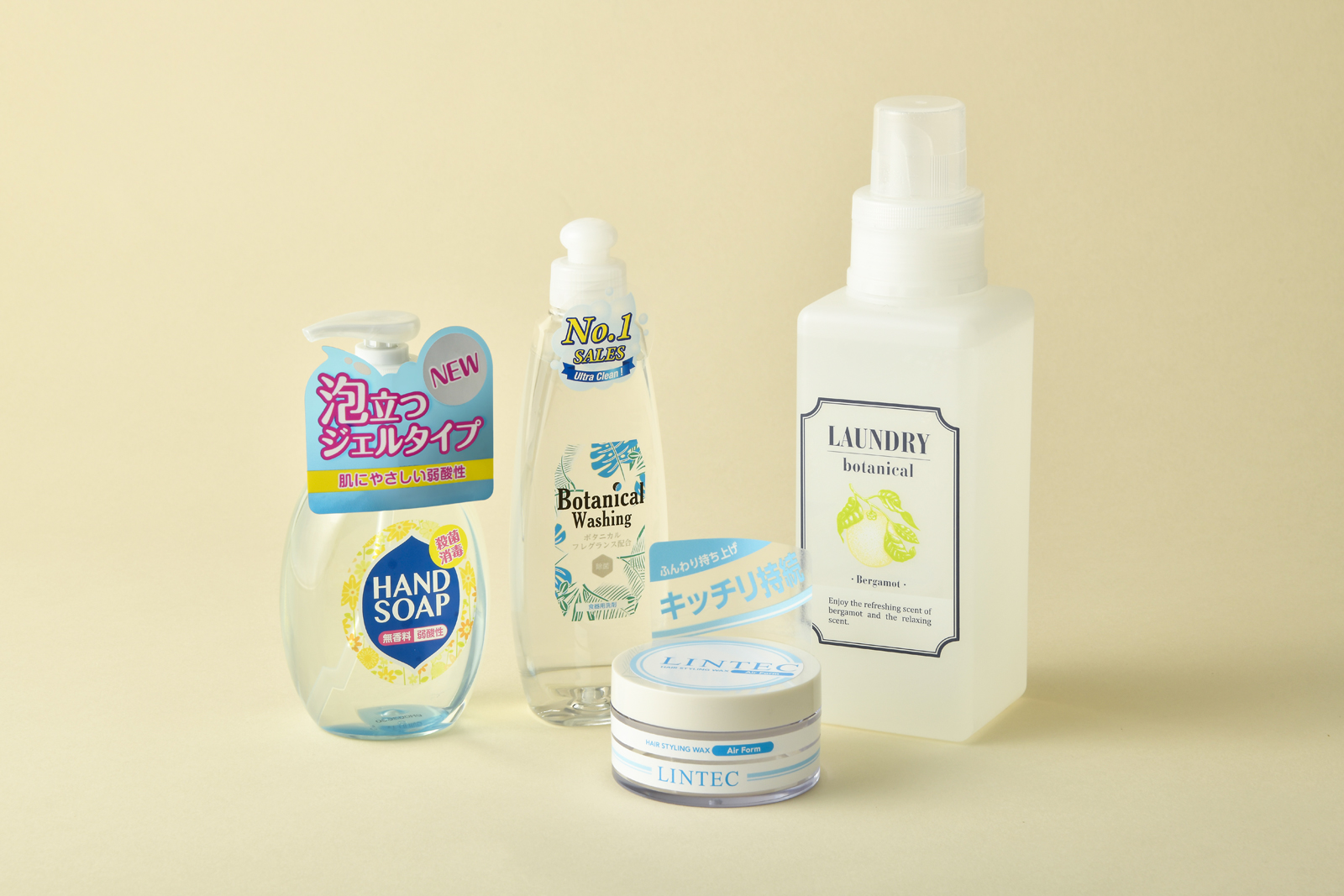 High smoothness realized with unique coating
The newly developed release paper has a similar level of smoothness to release paper made using polyethylene lamination, achieved by applying LINTEC's unique coating. This helps reduce plastic consumption. This product also features strength and optical transparency*, appropriate for application with an automatic labeling machine. LINTEC will release two label stocks that use this release paper: one clear type and one metalized type.
Recycled PET films, which are made from used plastic bottles, are used for the face stock of this product. Despite the use of more than 80% recycled PET resin, this face stock has a similar level of physical properties to face stock based on non-recycled PET films. LINTEC will step up its efforts to propose this product for use in eye-catching labels and indicator labels for cosmetics, daily goods, and other products whose appearance is important.
Optical transparency is required of release paper in the case of a labeling machine which uses a photoelectronic sensor to detect the positions of the labels.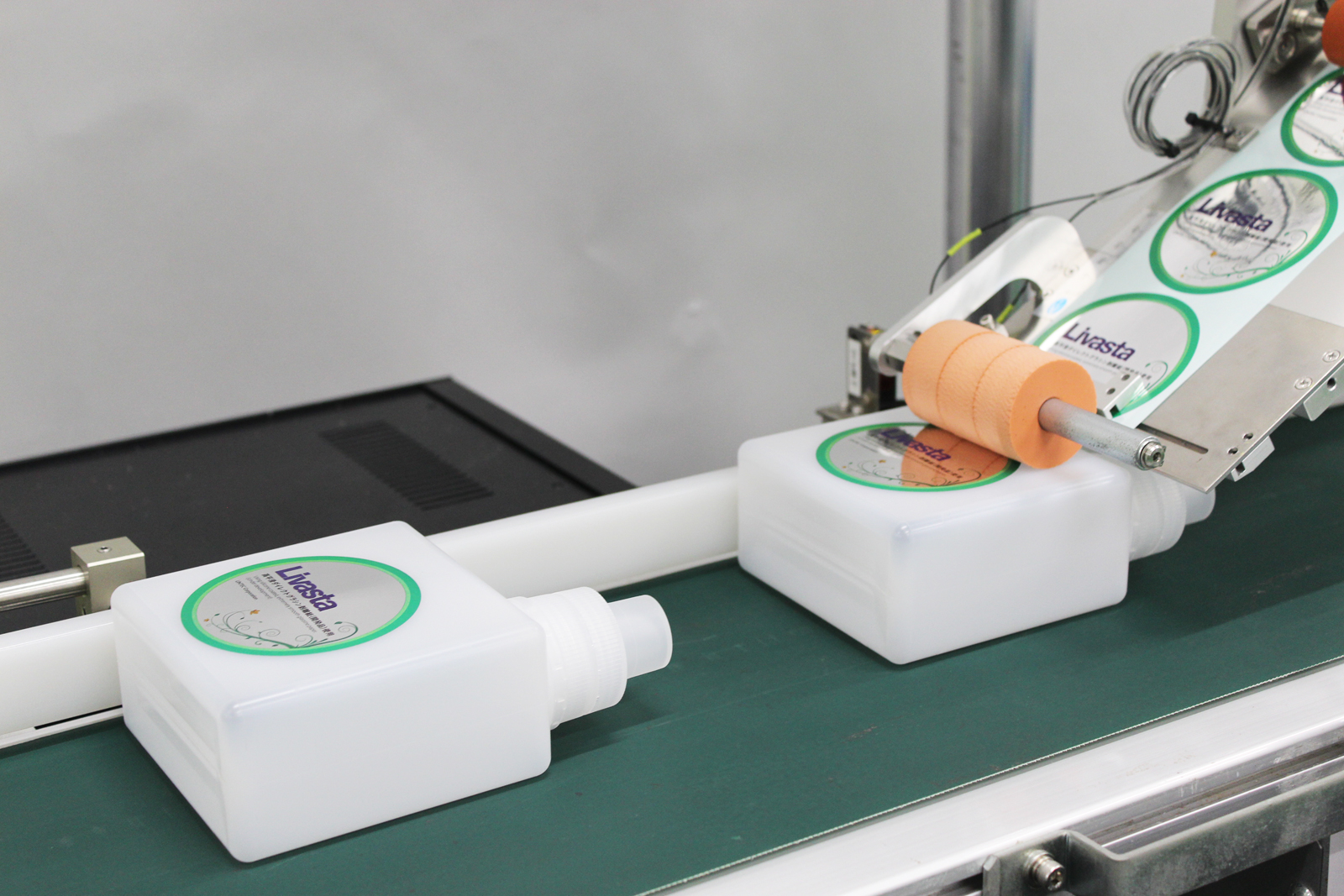 The contents of the News Release are as of the announcement date. Please note that they may differ from the latest information.