June 30, 2020
Catering to the demand for alternatives to plastic:
LINTEC expands lineup of labelstocks with environmentally friendly paper-based facestocks, and over-laminate materials derived from wood pulp
LINTEC has developed a range of labelstocks using paper with superior water resistance as their facestock, through the combination of proprietary specialty paper manufacturing and adhesive application technologies. At the same time, LINTEC is also expanding its lineup of over-laminate materials that make use of cellophane, which uses wood pulp as a raw material. The new products will be launched on July 1.
LINTEC develops labelstocks made using paper with superior water-resistant properties in light of increasing demand for alternatives to plastic
In response to increasing needs for environmentally friendly products in recent times, LINTEC is continuously investing its efforts into expanding its lineup of products that contribute to decreasing environmental impact. As one aspect of these efforts, we have developed labelstocks that utilize paper with superior water resistance as their facestock, as an alternative to plastic films. The new labelstocks will be launched on July 1, in a lineup that includes three items with different paper thicknesses and adhesive types.
The new products achieve superior water-resistant strength through the application of a manufacturing technology developed by LINTEC for producing washing-resistant paper used for cleaning tags. They are also suitable for printing, a feature which had previously been difficult to achieve in conjunction with water resistance. The items with thicker facestocks have sufficient stiffness to enable them to stand up, making them suitable for POP advertising and eye-catching labels where standing is required after they are applied. The removeable-type labels can be peeled off cleanly even after they have been wet with water.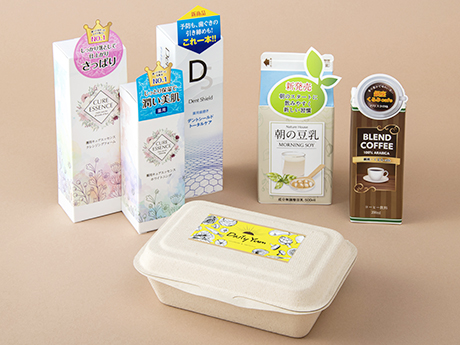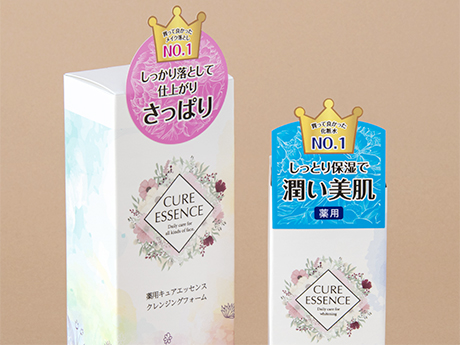 New labelstocks use environmentally friendly adhesives, lineup also includes over-laminate materials that utilize cellophane made from wood pulp as a raw material
The new labelstocks being launched also seek to reduce environmental impact in the adhesives used. The PL100G01 labelstock with high-strength adhesive uses biomass adhesives made using raw materials derived from plants. The permanent adhesive type PL80G11 and the removable type PL80G31 (which can be peeled off cleanly) both use emulsion-type adhesives which do not make use of organic solvents during the manufacturing process.
On this occasion, in addition to these three labelstock items, LINTEC is also releasing the over-laminate material PL2055L, which is made from cellophane. Despite its transparent film-like form and appearance, cellophane is made using paper pulp as a raw material. Applying this over-laminate to the surface of a label can protect the printing surface and also add design aesthetics such as glossy shine. Moving forward, LINTEC will propose the use of this over-laminate material in combination with labelstocks in order to cater to the growing demand for alternatives to plastic.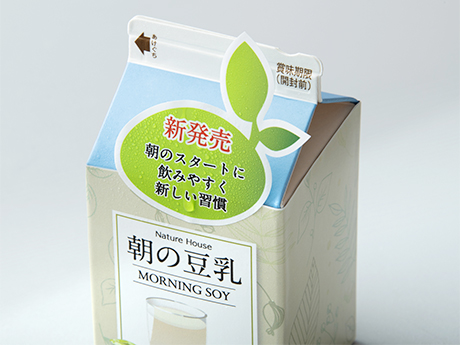 PL100G01 has obtained Biomass Mark certification as an adhesive layer for labelstocks (certification number: 180039) under a scheme operated by the Japan Organics Recycling Association.
Biomass mark
The Biomass Mark is a logo certified by the Japan Organics Recycling Association. It is used as a symbol for products which utilize biomass (bio: biological resources, mass: quantity) organic resources derived from renewable organisms, and which are produced in accordance with certain quality criteria and standards.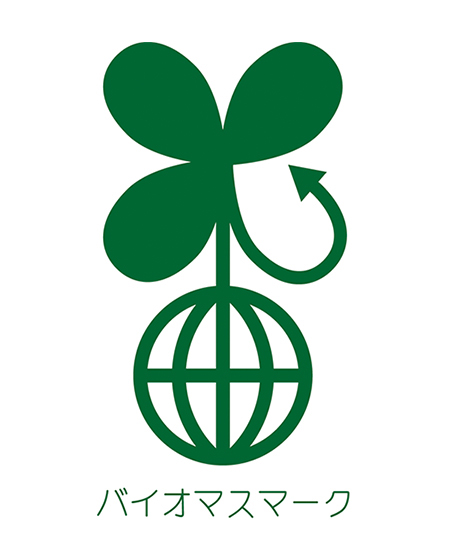 The contents of the News Release are as of the announcement date. Please note that they may differ from the latest information.